IN THE UMBRIAN VALTIBERINA, A FEW KILOMETERS FROM TUSCANY, THE VILLA VERONICA FARMHOUSE IS THE IDEAL PLACE FOR A STAY IN FULL RELAXATION IN CONTACT WITH NATURE.
The country house has been in the Campanelli family, originally from Citta di Castello, for four generations.
.
It was bought in 1926 by the present owner's great-uncle, who on his death left it to 'Nonna' Veronica – his adopted daughter. Veronica lived here with her children and grandchildren until the eighties, after which it was uninhabited until 2003. At this point it was decided to renovate the old house. What with restoring the time-worn existing structure and new building, it was to take 10 years to complete. During this time, master masons and craftsmen using traditional materials returned the building to all its complex beauty. No detail has been overlooked and the spectacular end result speaks for itself….. the old wood of the joists, the hand-made tiles fired in local furnaces, the new building faced with masonry stone and the beautiful parkland….. wrap our guests in a warm, welcoming embrace. Even the accessories and furnishings are made by local craftsmen; the crockery is thrown and hand painted by local potters and the furniture produced by local furniture makers.
.
.
.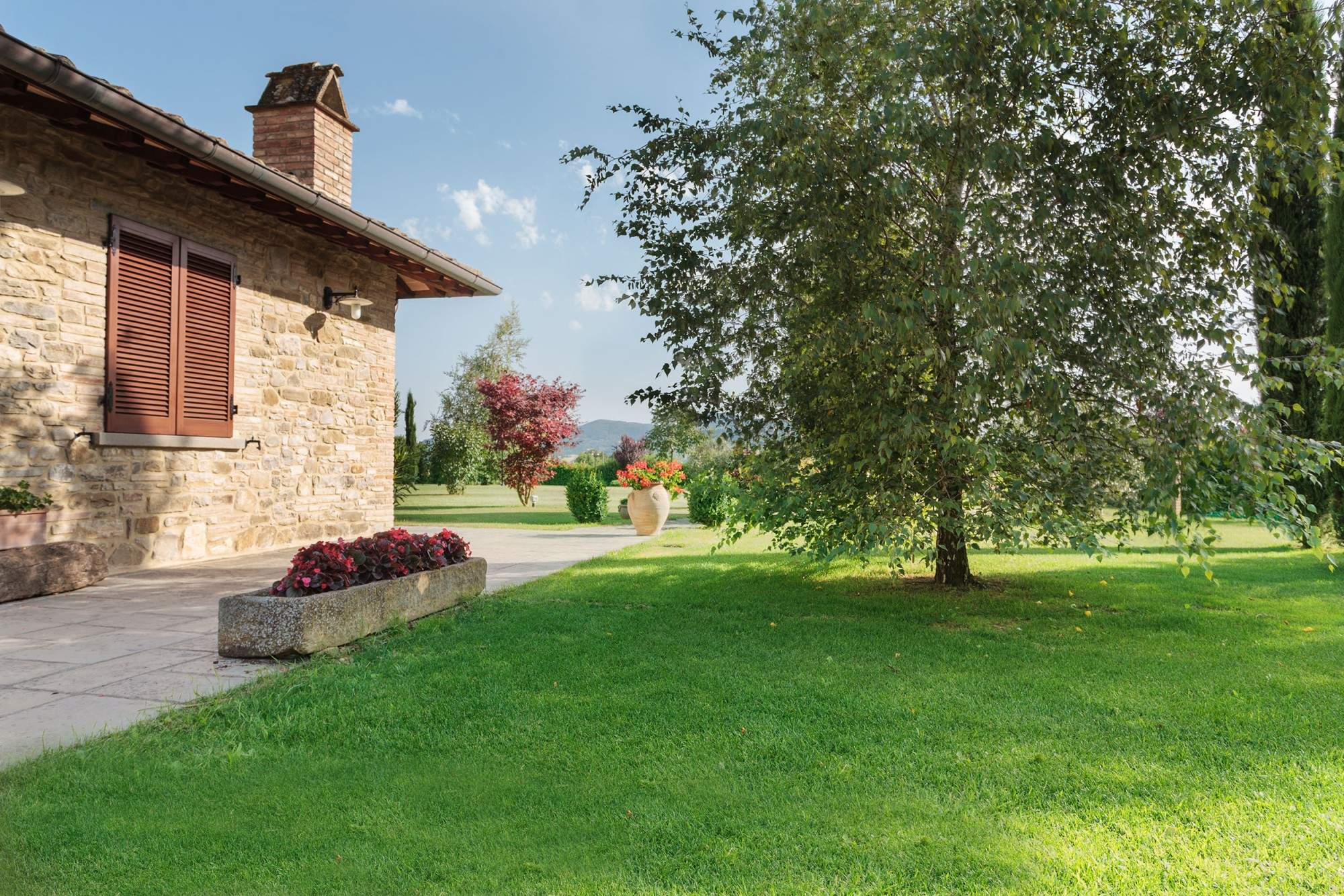 Our farmhouse as it was before the careful restoration.